District Constitutional Conferences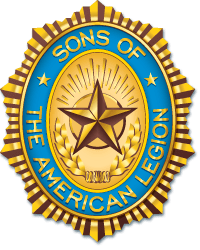 In accordance with the Detachment of Florida Constitution, Article 9 – Section 8 states: "There shall be held in each District a District Constitutional Conference not more than sixty (60) nor less than ten (10) days prior to the date of the Detachment Convention."  Therefore each District Commander needs to schedule a District Constitutional Conference in order to conduct the year end business of the District and  to elect new District Officers for the upcoming year. District Commanders can submit their District's Conference anytime during the year and they can request a delegate strength report from the Detachment by submitting an e-mail to floridasons@legionmail.org no less than 2 weeks prior to the Constitutional Conference.
Below is a list of the Constitutional Conferences that have been submitted to the Detachment.
2021 District Constitutional Conferences Schedule
DISTRICT
DATE
TIME
LOCATION
1
2
3
4
5
May 8, 2021
10am Meeting
Post 137 |

5443 San Juan Ave, Jacksonville, FL 32210

6
8
May 8, 2021
11am Registration | 12pm Meeting
Post 159 | 1770 E Venice Ave, Venice, FL 34292
9
11
May 16, 2021
9am Registration
Army Reserve Armory | West Palm Beach
12
May 15, 2021
9am Registration | 10am Meeting
Post 117 | 189 Veterans Drive | Palm Bay, FL 32909
13
 May 8, 2021
 8am Registration | 9am Meeting
 Post 103 | 2101 Taylor Rd, Punta Gorda, FL 33950
14
15
16
17
June 5, 2021
10am Registration | 11am Meeting
Post 120 | 461 Walker Street, Holly Hill, FL 32117